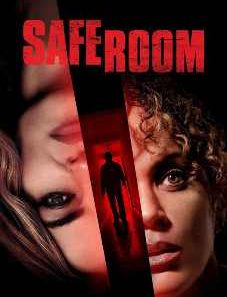 Title:
Safe Space 2022
Genres:
2022 Movies | Thriller
Quality:
HD
Directors:
Boris Kodjoe
Writer:
Nneka Gerstle
Stars:
Nicole Ari Parker, Drea de Matteo, Nik Sanchez
How to watch Safe Space 2022 online?
Safe Space 2022 is a new thriller movie directed by Boris Kodjoe. The script for this film is written by Nneka Gerstle. This film begins with the death of Lan's (Nik Sanchez) father. 14-year-old he and his Mother Lila Jackson (Nicole Ari Parker) is now living in the neighborhood of Neil Hargrove (Boris Kodjoe). Neil used to take care of them. They are grateful to their good neighbor Neil for looking after them after her husband's death. One day Lan accidentally recorded the homeowner's gruesome murder on his camera. Now he is the witness of a break-in house across the street. Murderers Dominic (Mackenzie Astin) and Rocco (Drea de Matteo) came to know about that and Now the struggle of Lila Jackson begins to save her son from them. To protect themselves and that footage they Hide themself in the Safe Space room created by her late husband. Lila and Lan are now using all of their strength and intelligence to repel the intruders to save themself.
Afdah Comedy
Movies are also available for you on this site to watch online, keep watching movies, and stay connected for the latest upcoming ones too.
---
2022, Thriller Movies