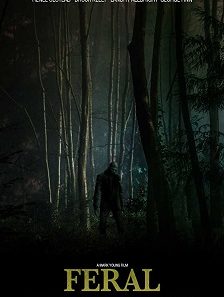 Title:
Feral (2018)
Genres:
2018 Movies | Action, Drama, Horror
Language:
English
Directors:
Mark Young
Writers:
Mark Young, Adam Frazier
Stars:
Scout Taylor-Compton, Olivia Luccardi, Lew Temple
Synopsis: "Feral" movie is about six college students Who went to jungle for spend their weekend. Their a wild animal attack on students one by one and they become infected from Feral name disease. which disease make them into blood thirsty creatures. Stream more Horror Movies online like this in HD print.

2018 Movies, Action Movies, Drama Movies, English Movie, Horror Movies