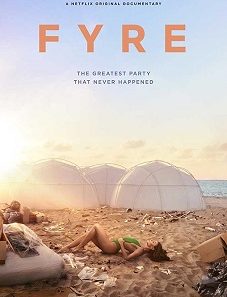 Title:
Fyre 2019
Genres:
2019 Movies | Documentary
IMDB Rating:
7.3/10
Quality:
720p
Directors:
Chris Smith
Writer:
Chris Smith
Stars:
Billy McFarland, Jason Bell, Gabrielle Bluestone
Synopsis:
The Fyre Festival was announced as a luxurious music event with many social media stars. The reality, however, was very different. This is evident from this documentary in which a look is taken behind the scenes of the notorious unraveling of this music festival. It was promoted with supermodels in bikini and there would be superior music performances and chic amenities. Guests came to discover reality but this was far from what was promised. Get more
documentary movies
online without any membership.

2019 Movies, Documentary Movie, English Movie